2017 Christmas Campaign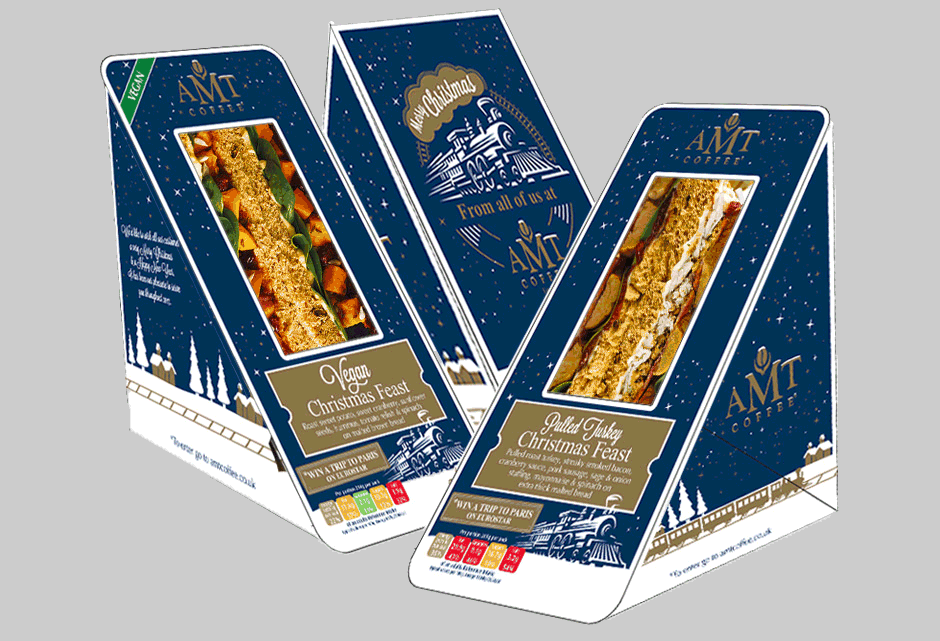 The brief was to produce a campaign to appear in various AMT kiosks around the UK as well as in airports to advertise the new "holiday season" beverages. We researched into seasonal travel, Christmas stories as well as food photography and art, producing numerous mood-board, illustrating creative ideas. The director of AMT liked the colours and story of the Polarbear Express, the 1940's steam train, as well as the colour pallet of gold and blue.
The promotion was to win a trip to Paris by train. We drew an illustration of a train departing across a snowy land plus a golden ticket that featured on all Christmas packaging. This imagery wrapped around packaging and were transferred onto mincepie packaging, seasonal menu boards as well as other elements.