Printed onto silk, hand sewn by myself 90x90 cm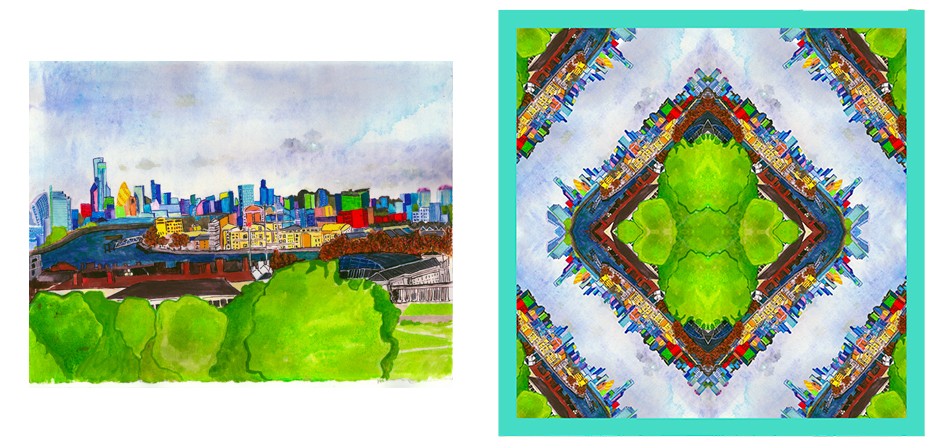 I have been sketching Greenwich for some time, examining different ways to represent this borough where I was born and brought up and sketched the ever- changing view over the Thames. I created an image with a central area of green, representing nature and the green zone in Greenwich with pop-ups of buildings illustrating the growth of London. Fabric represents trade that has been happening for centuries.
contact me
for more information.